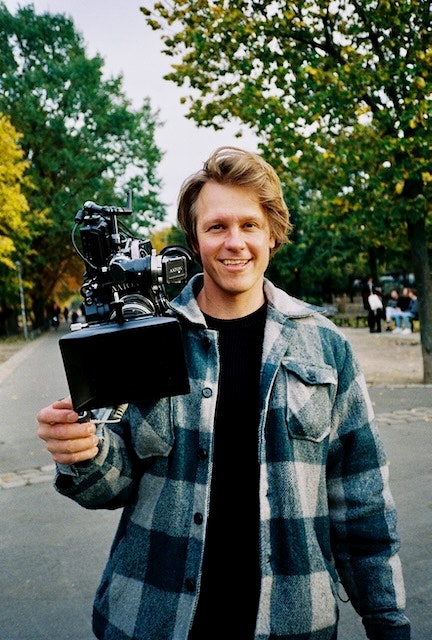 BIO
Johannes Östergård was born in Hamburg, Germany and grew up in a small fishing village on the west coast of Finland. Johannes is fluent in Swedish, German, Finnish and English. He currently splits his time between Helsinki and Berlin, and works as director and cinematographer on advertising and film productions around the globe.

Cutting his teeth in the fast paced field of snowboard- and skateboard films, Johannes went on to study directing at the University of Television and Film, Munich. His graduation Film Tarfala was nominated for a Student Academy Award by the Academy of Motion Picture Arts and Sciences, and went on to win several awards.

His beautiful and cinematic vision of the world, and his ability to tell engaging stories in an authentic way, has made him a successful director. Those who have had the pleasure to work with him would certainly add that he's exceptionally passionate about his work and a downright likeable human being to hang with.
GET IN TOUCH
johannes@johannesostergard.com

REPRESENTATION INTERNATIONAL
no.agency
Nathalie Winkler
T +43 1 5872030
vienna@no.agency

FRANCE
Bollywood Productions
Bérangère Roques
+33 6 74 39 62 00
berangere@bollywood.fr